Finite Automaton
This is a drawing of a finite automaton. The rankdir and orientation request a left-to-right drawing in landscape mode. Note the use of text labels on edges.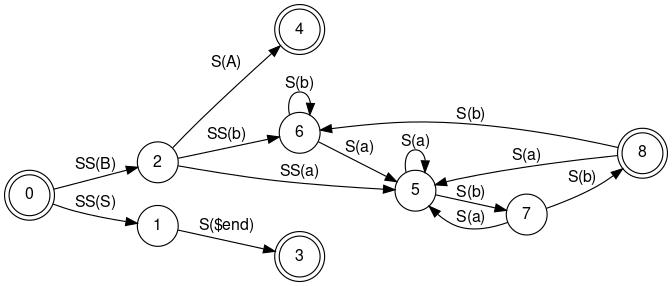 Click on the picture to view the .gv file
[SVG] [ Back to Graphviz: Home Page | Gallery ]
Copyright © 1996-2004 AT&T. All rights reserved.