UNIX Family 'Tree'
This is our earliest example file. The graph was originally hand-drawn by Ian Darwin and Geoff Collyer in 1984 and 1986, though we added to it a little.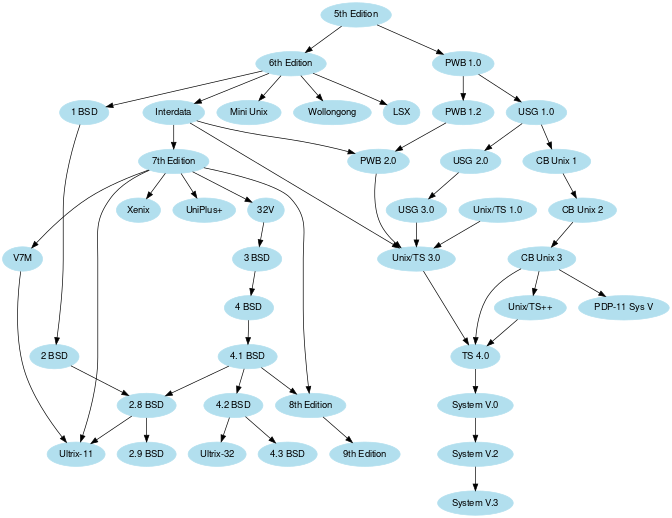 Click on the picture to view the .gv file
[SVG] [ Back to Graphviz: Home Page | Gallery ]
Copyright © 1996-2004 AT&T. All rights reserved.